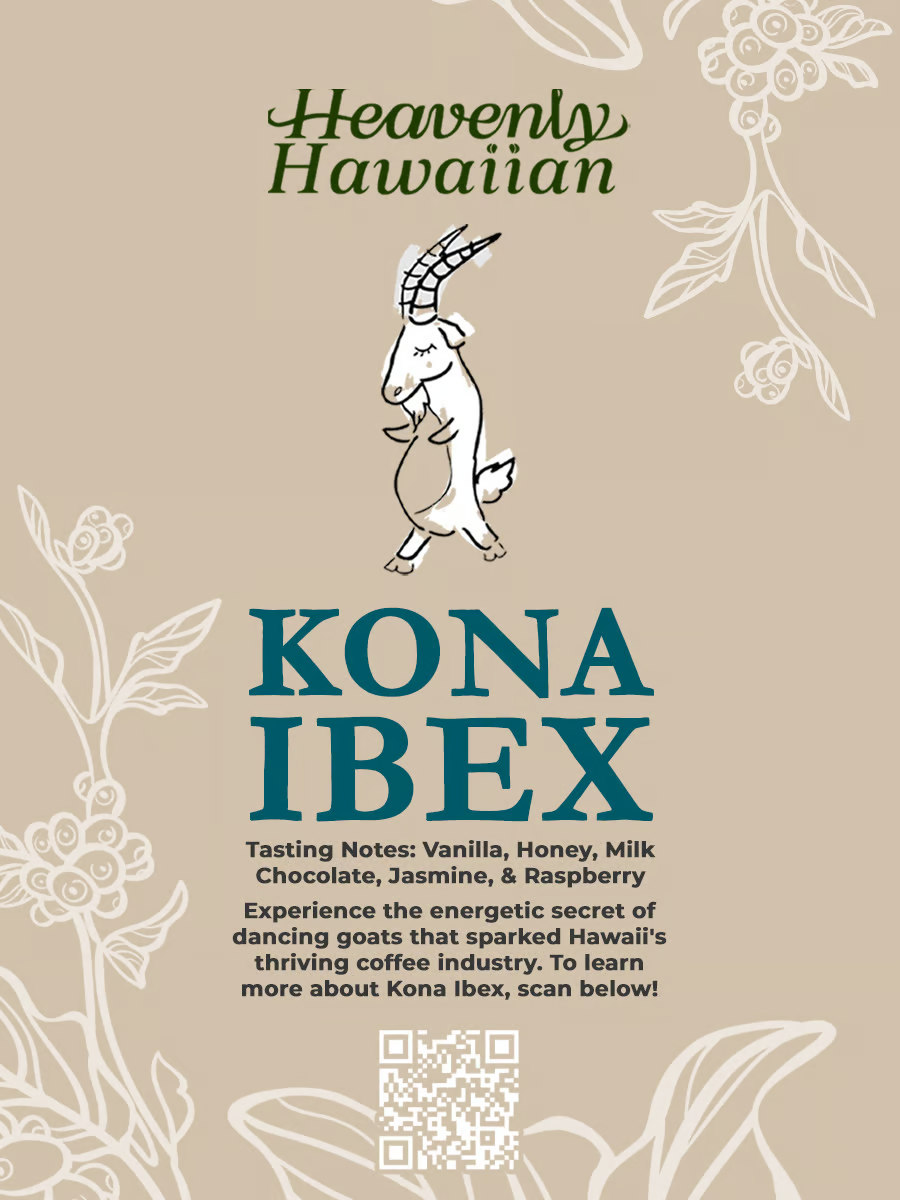 Heavenly Hawaiian
Kona Ibex 4 oz 100% Kona Coffee
Sale price
$50.00 USD
Regular price
Kona Ibex is a new approach to coffee processing for Heavenly Hawaiian. For the first time, we processed and fermented our coffee with a specialty yeast prior to drying and roasting. Although the details of the process are the brainchild of our Farm Manager and are closely held, the general technique itself is popular among Hawaii coffee farmers, leading 25 of them to enter similar coffees in this year's Hawaii Coffee Association's Cupping Competition. And of those 25, Kona Ibex won!
In our first foray into this new processing technique, Heavenly Hawaiian placed 1st among similarly processed coffees, 1st among all Progeny 502 entries (the varietal we entered), 4th among all Kona coffees and 5th among all coffees grown in Hawaii.
Tasting notes of Vanilla, Honey, Milk Chocolate, Jasmine, and Raspberry.
Kona Ibex is available in very limited quantities and is sold in 4 oz bags.